Adlershof con.vent.
Rudower Chaussee 17, 12489 Berlin,
Germany.
Open to Public
Tuesday, 17 May 2022, 9:00 - 18:00
Wednesday, 18 May 2022, 9:00 - 17:00

Close
Last entry to exhibition is 60 minutes prior to closing time.
Ticket pre-sale will be available from July 2021.
Fast & Easy: Buy Tickets and Redeem Vouchers
You can easily do all this online and print out your ticket directly.
Tickets can be purchased online at a discount before the event, or at our registration desk upon your arrival.
Pay via bank transfer or Paypal for pre-sale tickets. Credit card or cash for onsite purchase.
All purchased tickets are non-refundable.
You can redeem your voucher online. After entering the voucher number you will receive your personal ticket by email.
Tickets are valid for both exhibition and conference with no additional costs or registration requirements.
NBT Berlin is only open to industry professionals. The Organizer reserves the right to accept or reject registrations and to cancel any previously-accepted reservations, at any time, at its sole discretion. This policy was instituted to maintain the professional environment of the show, while protecting the interests of our attendees and exhibitors.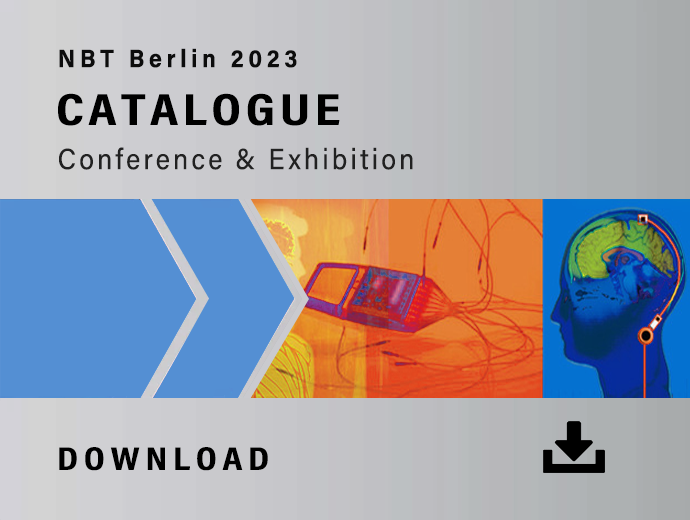 Berlin Brandenburg Airport: ca. 12KM.
Central train station Hauptbahnhof Berlin: ca. 21KM.
Car parking lot: ca. 170m from the event entrance.
Adlershof
Founded in 1754, birthplace of German aviation, and site for research, film and television, the Berlin Adlershof Science City is one of the most successful high-technology locations in Germany - and Berlin's largest media site. Ten Non-University Research Institutes, six Natural Sciences Departments of Humboldt University, some 1,100 businesses and a rich history await you at Berlin-Brandenburg's top Science, Business and Media hub.
Find out more at www.adlershof.de
☆ ☆ ☆ Dorint Adlershof
Rudower Chausee 15, 12489 Berlin
Distance: ca. 70m
http://hotel-berlin-adlershof.dorint.com

☆ ☆ ☆ Airporthotel Berlin Adlershof
Rudower Chaussee 14, 12489 Berlin
Distance: ca. 180m
http://airporthotel-berlin-adlershof.de

☆ ☆ ☆ ☆ Adapt Apartments Berlin Berlin-Adlershof
Erich-Thilo-Str. 3, 12489 Berlin
Distance: ca. 400m
http://adaptberlin.de

☆ ☆ ☆ ☆ Best Western am Schloss Koepenick
Gruenauer Str. 17-21, 12557 Berlin
Distance: ca. 3.6KM
http://bestwestern.de

☆ ☆ ☆ ☆ Pentahotel Koepenick
Grünauer Str. 1, 12557 Berlin
Distance: ca. 3.6KM
http://pentahotels.com
NBT Berlin
is owned and produced by DEMACH GmbH, which provides the ultimate platform for technology leaders to connect, collaborate, and propel neuroscience and brain technologies forward.
Contact Us
E-mail: info@nbt-berlin.de
Phone: +49 30 5528 4952